Birth Story Writing & Workshops
Processing your birth experience through the exercise of writing down your birth story can be therapeutic, and a great memento of your birth to keep for years to come.
Get Help With Your Birth Story
Common Roots
Birth Story Workshops
Hosted seasonally at different locations around the Des Moines metro area, these guided workshops provide the atmosphere, space, and discussion you need to recall, remember, and workshop your birth alongside other mamas! 
*The next Birth Story Workshop is being scheduled for the Winter/Spring of 2020. Check back soon, or follow along on Facebook or Instagram to be the first to know when it is announced!*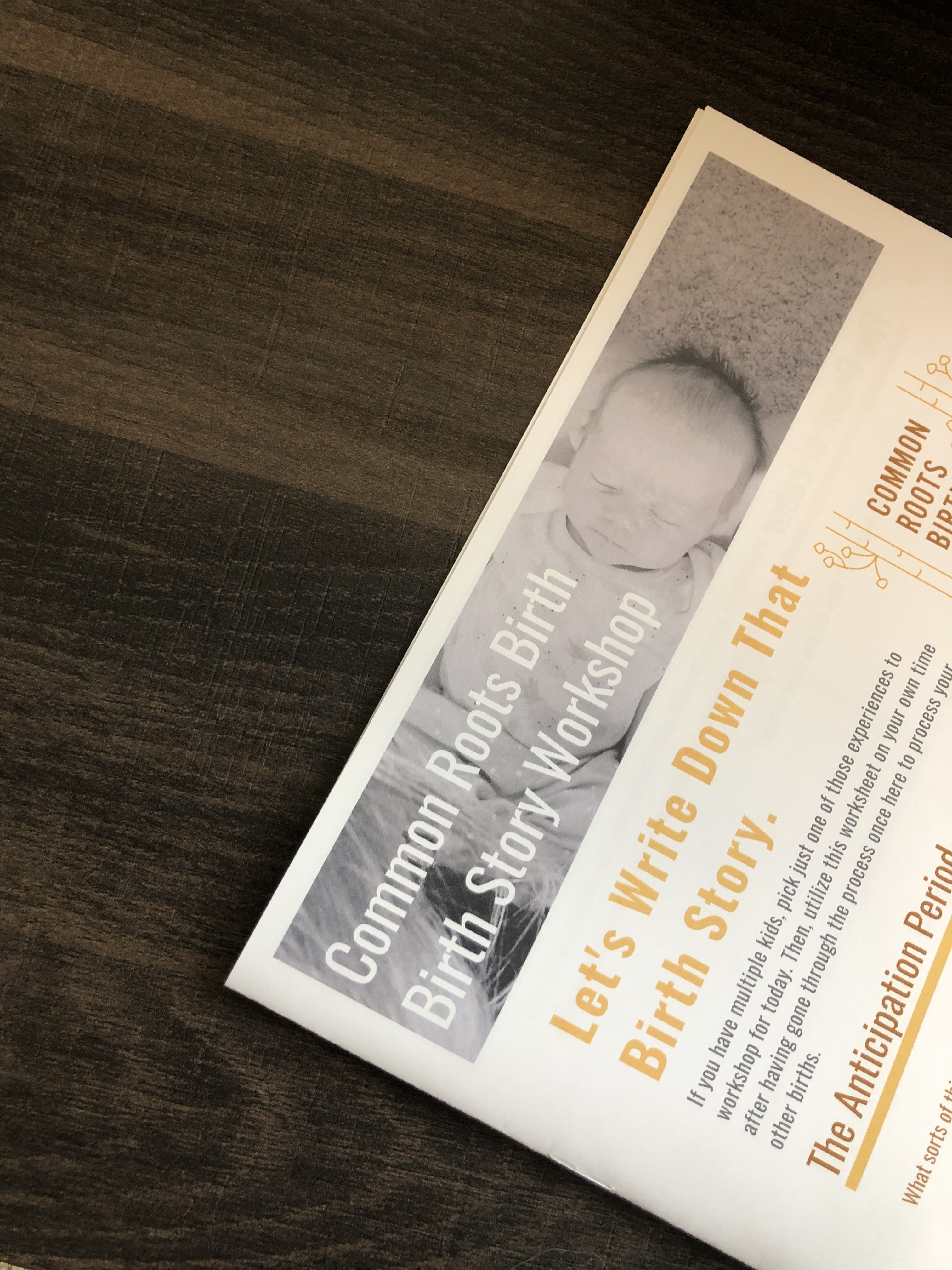 Can't Wait for a Workshop? Purchase a Workbook.
Purchase a workbook to give to your postpartum clients, your friends, or yourself as a new mom gift! Send a message to inquire.
Submit Your Birth Story.
Publish your birth story on Common Roots Birth! Submit your story via a Word or Google Document, and include pictures if you have them. Nothing will be posted without direct communication and approval with you beforehand.